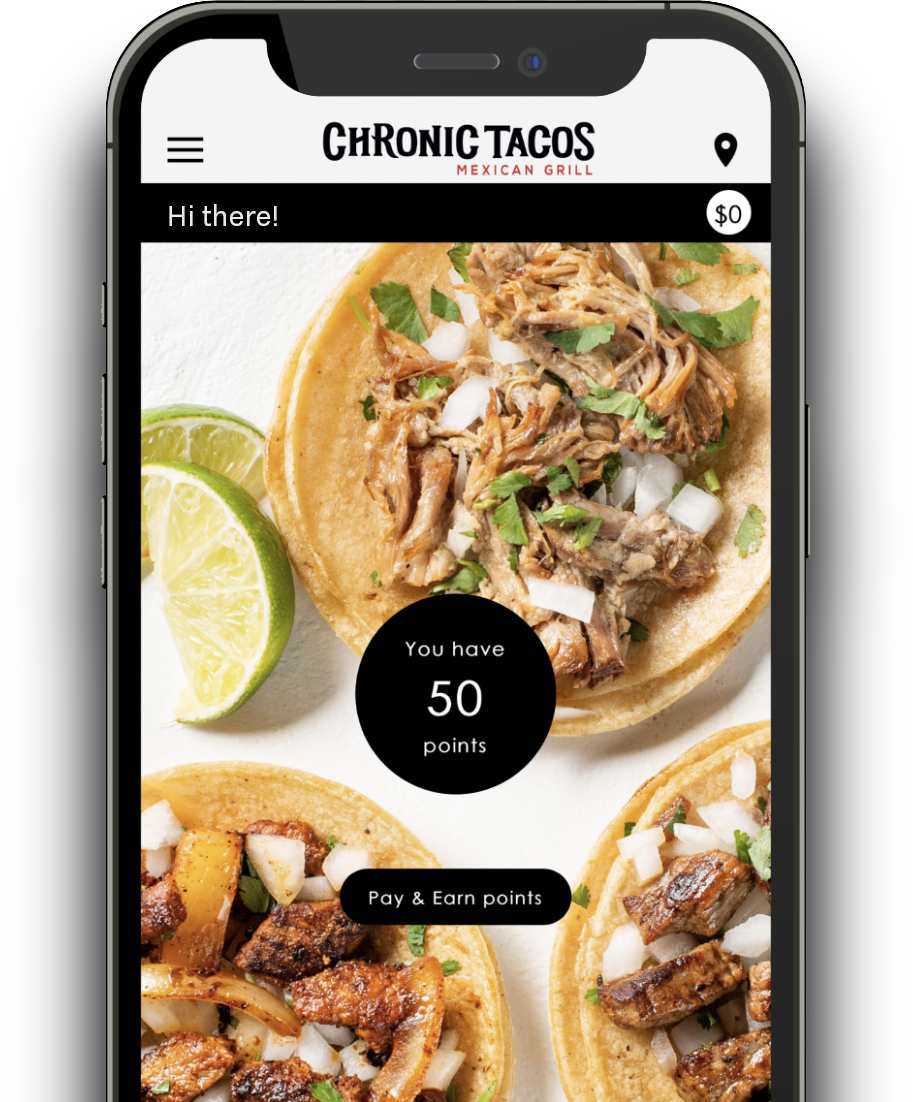 Say High to our new App!
Live the #Tacolife anywhere at any time with our new Chronic Tacos App!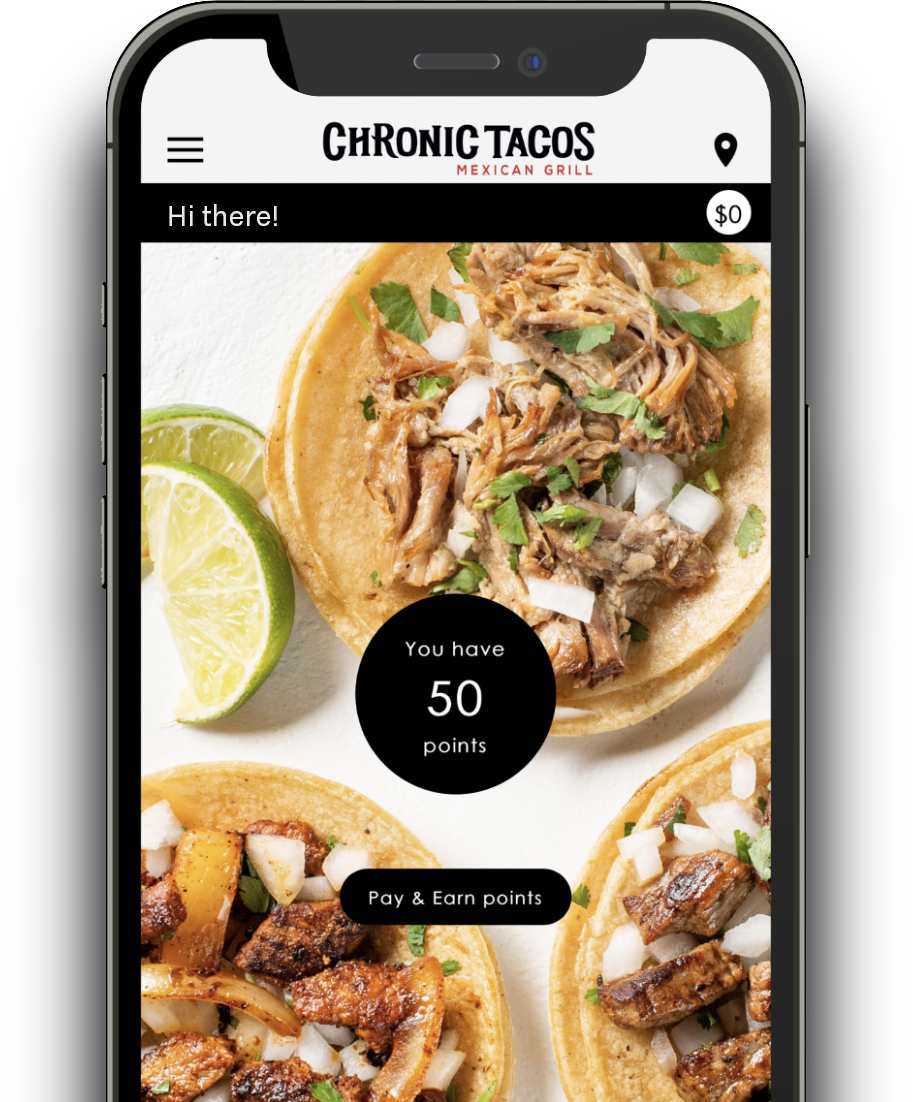 ORDER ONLINE & SAVE YOUR FAVES
Customize and order your fave items for easy pick up in-store. Save them in your account for reordering. Less work = More time to eat tacos.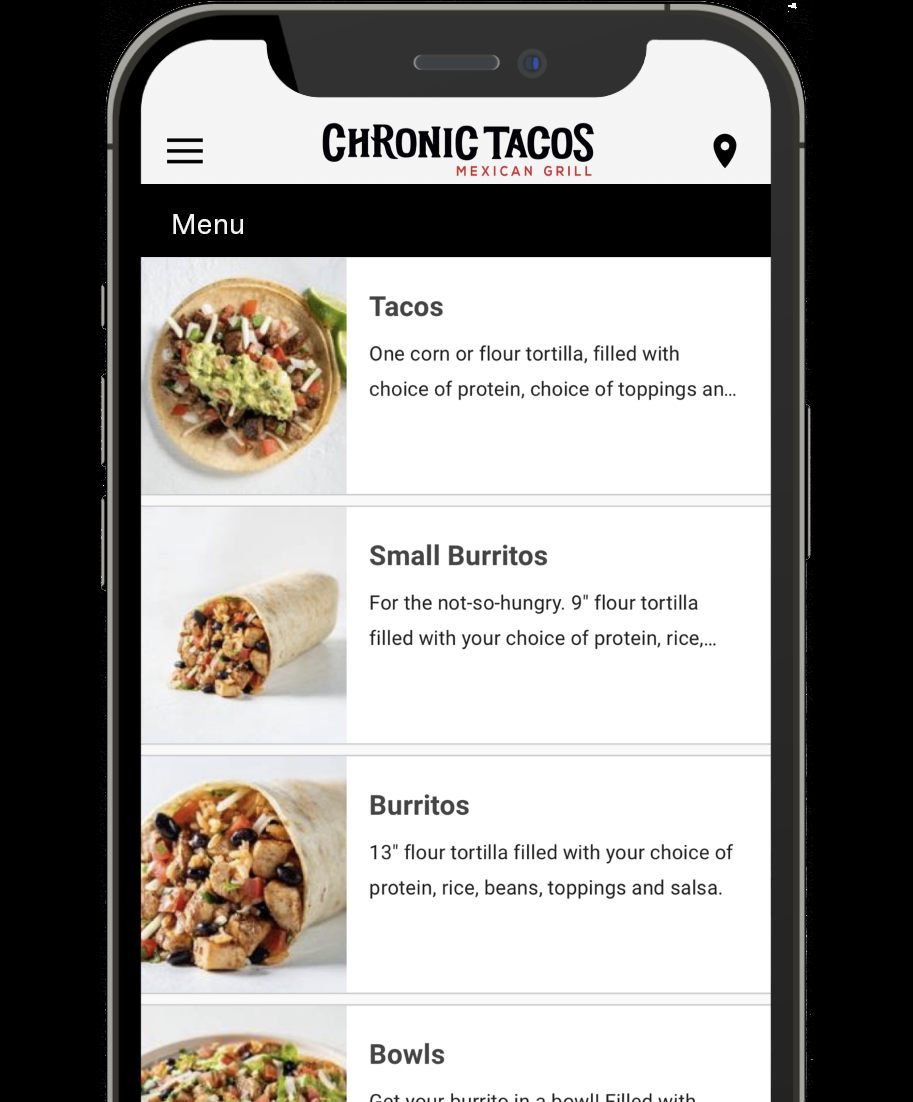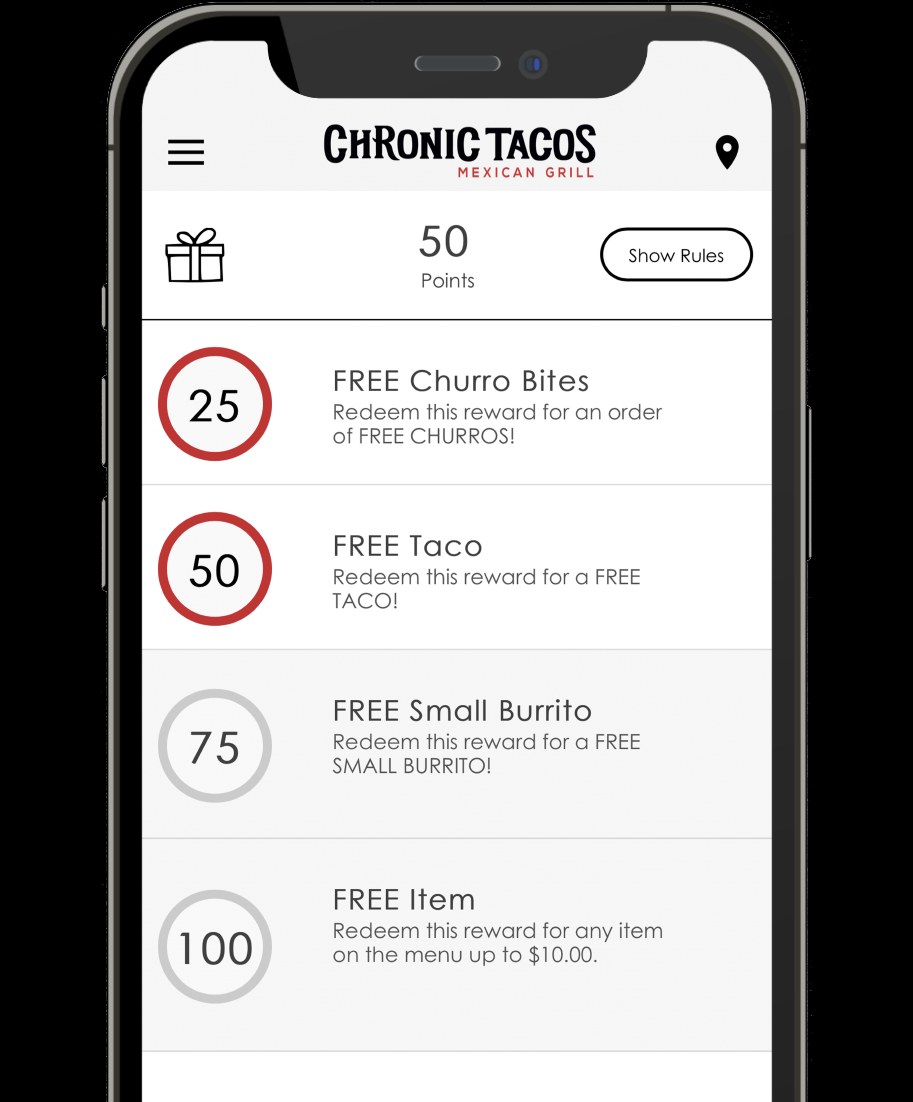 EARN POINTS & REDEEM REWARDS
Earn 1 point for every $1 spent. Earn free munchies and get a FREE TACO just for signing up. You're welcome.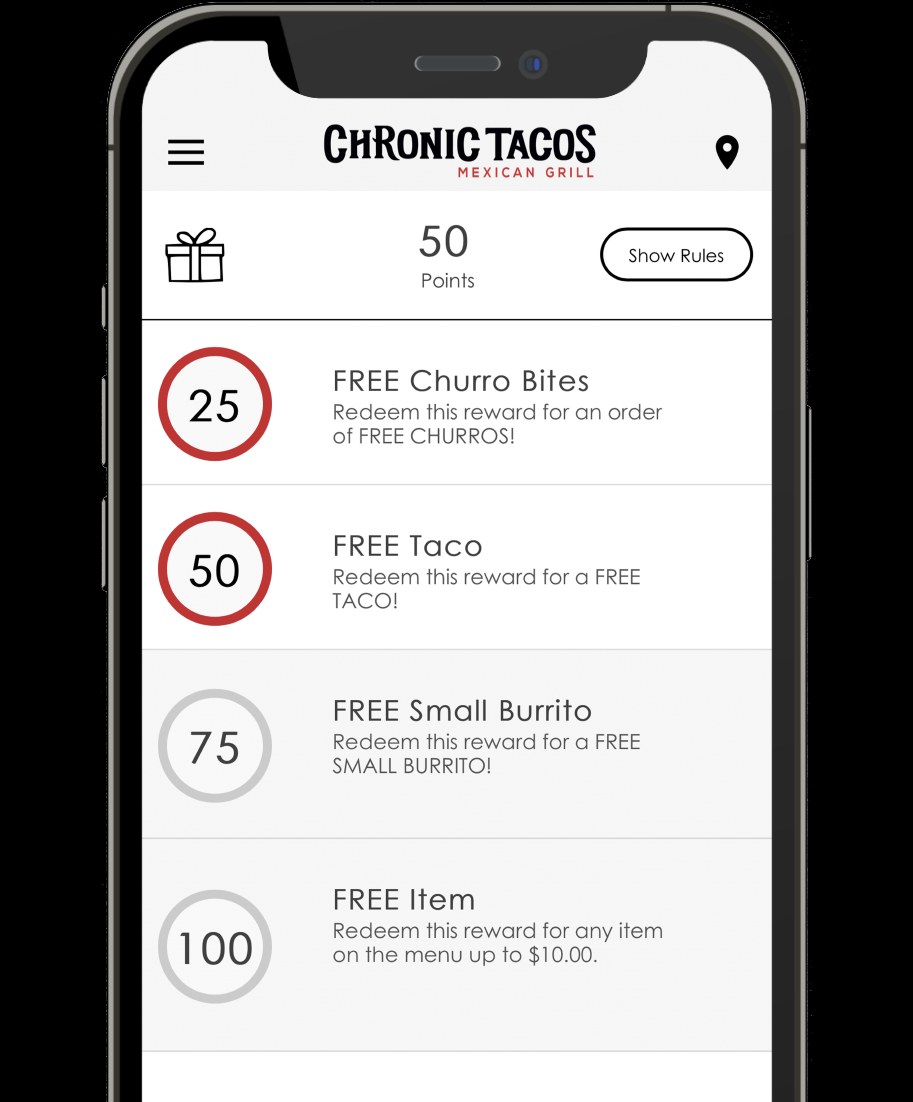 Get A Free Taco Just for Signing Up!
You're Welcome.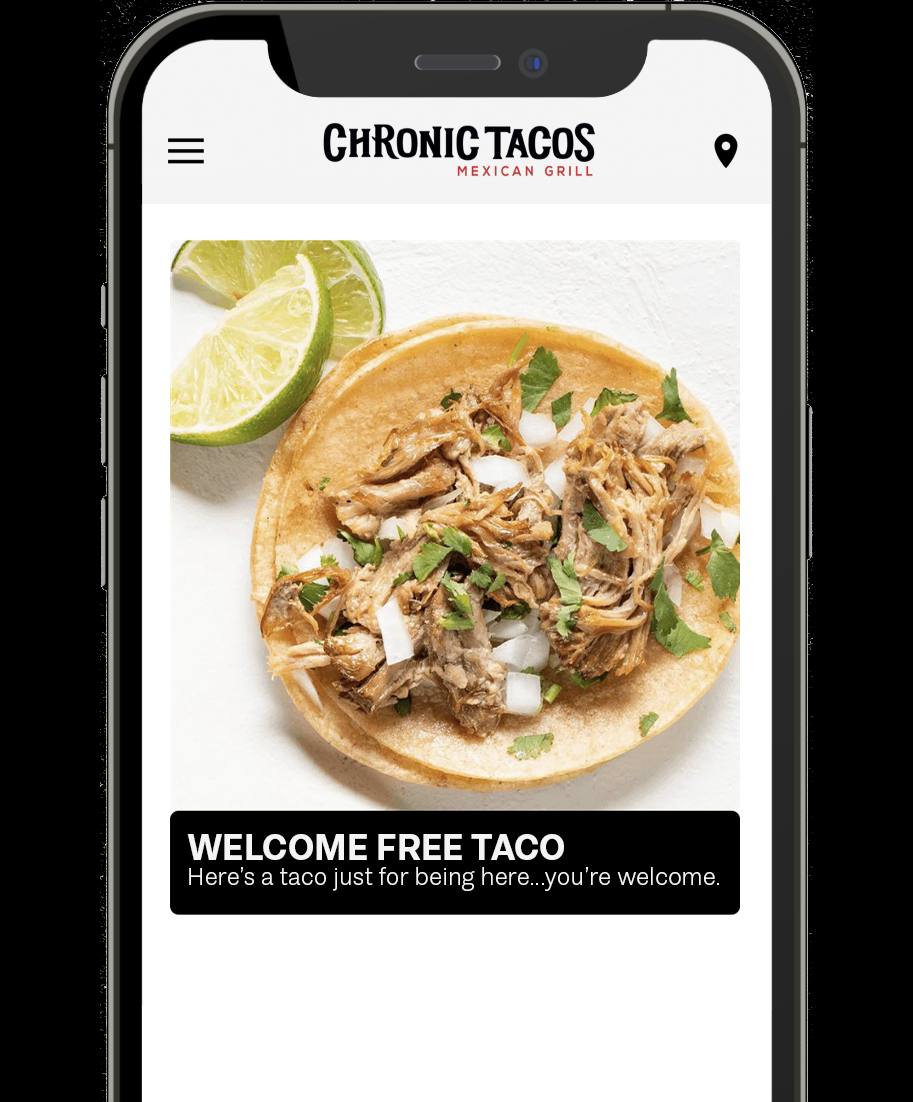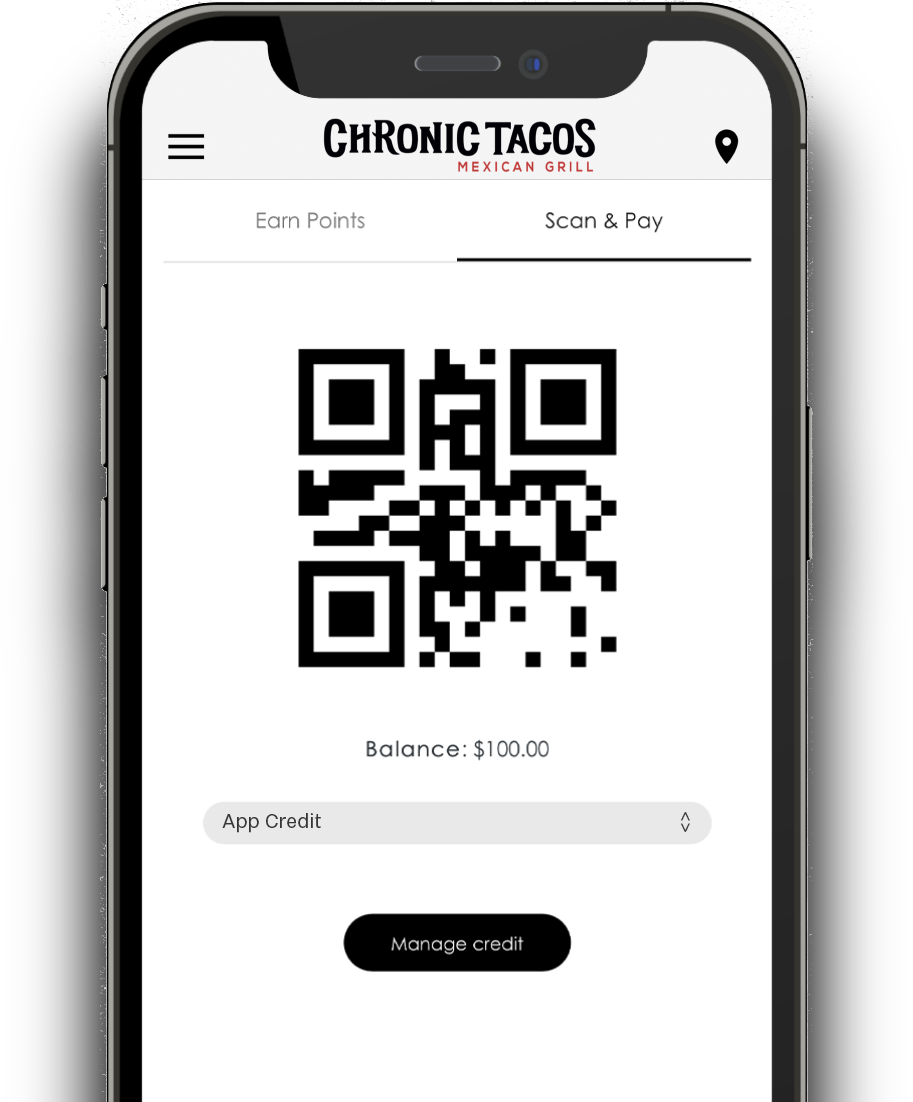 SCAN, PAY & RELOAD
Upload funds, check your balance, and pay all from your phone, so no one has to see your velcro wallet from 2001. Sorry, it's just the truth.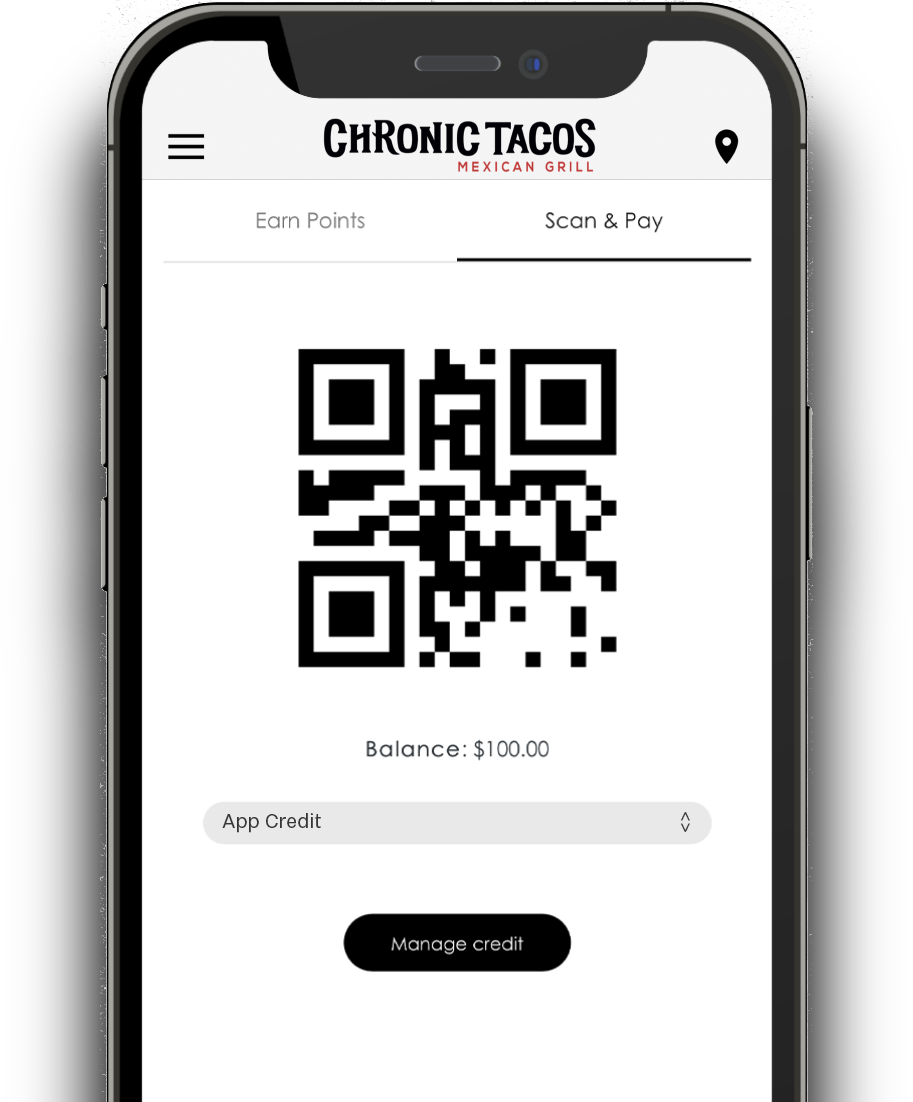 FIND YOUR NEAREST TACO SHOP
Locate and save your nearest taco shop for easy ordering, store info, offers and directions.